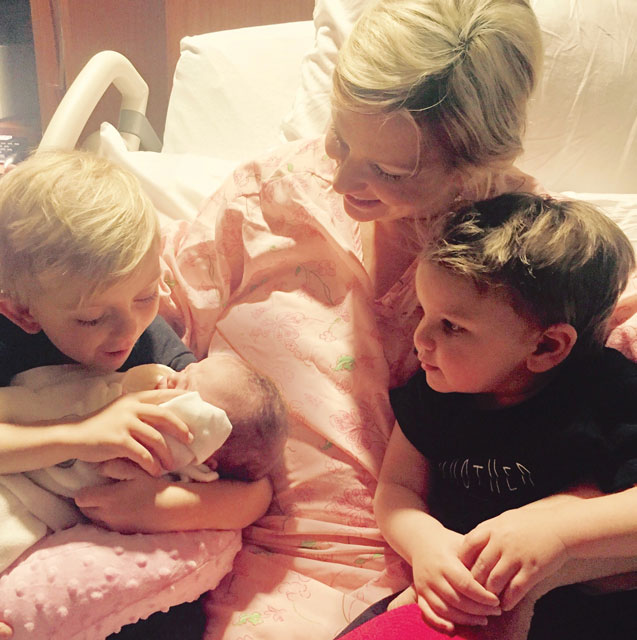 Nashville, TN — Sonya Isaacs Yeary and Jimmy Yeary announce the birth of Miss Evya Marcella Yeary on Friday, March 31, 2017 at 12:02 a.m., weighing in at 8lbs. 6oz., and measuring 21 inches long.  She is lovingly welcomed by her big brothers, Jimmy and Sonya's sons, Ayden (5½) and Gatlyn (16mo). The entire family is doing great.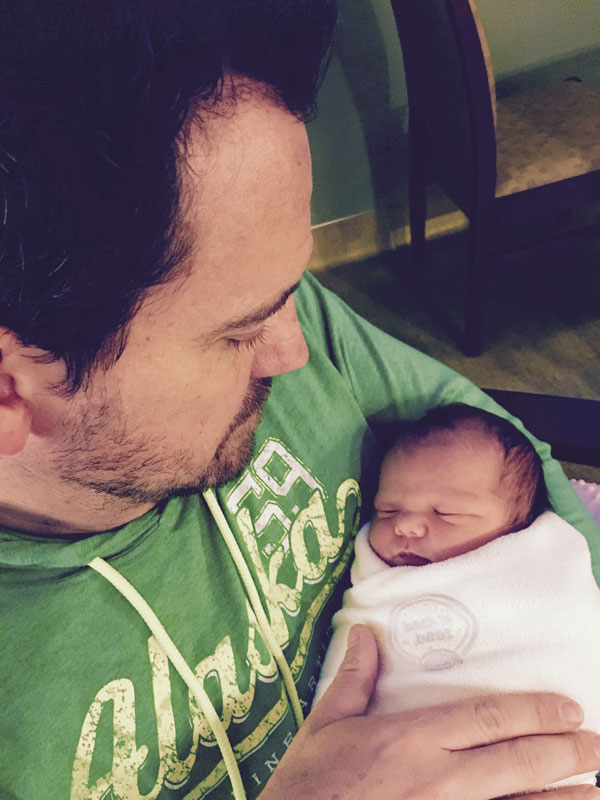 "We are over-joyed with our precious gift from God. We have prayed many prayers for Evya and love her more than she will ever know," the happy couple share. "Thank you to those of you who have prayed with us and shown your love and support through comments, cards, calls and gifts. We are speechless."
The Isaacs will continue their busy touring schedule with special guests alternating weekends filling in for Sonya while she is on maternity leave: Judy Martin Hess (of The Martins) and Ladye Love Smith on vocals, along with Kevin Moore and Jarrod Walker playing mandolin.