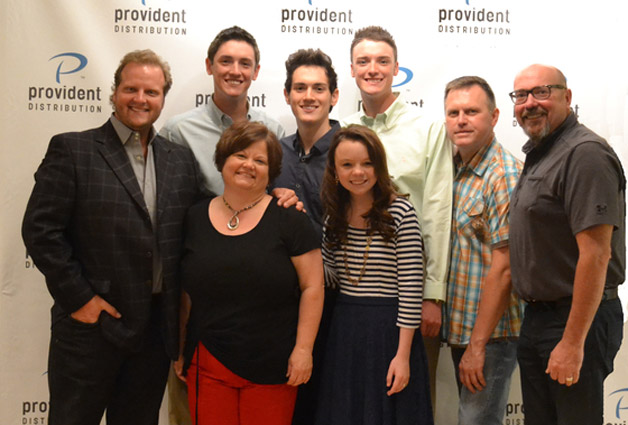 StowTown Records Signs The Erwins To Its Roster
By
StowTown Records
Tuesday, August 12, 2014
August 12, 2014 (Nashville, TN) StowTown Records is pleased to announce the signing of The Erwins, one of Southern Gospel's fastest-rising Mixed Groups. The family group includes the distinct standout harmony of four siblings from Edgewood, TX: three brothers, Keith (21), Kody (20) and Kris (18), along with their little sister Katie (13).
"It is common that I hear from the fans about new and upcoming artists, however it is rare that I hear the same name over and over and over," explained Landon Beene, owner of IMC Management and partner with StowTown Records. "At some point, I had to take notice of this amazingly talented family. It only took a short time to fall in love with them and I am so excited to see what doors open up to their music!"
"We are humbled and honored to be invited to join the StowTown family and to share this label with so many groups that we look up to and admire," said Tiffany Erwin, mother and secretary for the family ministry. "We are thankful to be working and serving alongside Ernie Haase, Wayne Haun and Landon Beene, and we are excited about the future with this label."