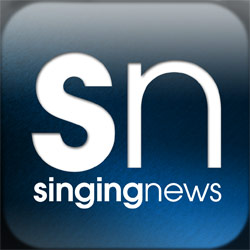 Grandfather Of Inspirations Musician Luke Vaught Passes Away
By
Tim Gardner
Friday, August 15, 2014
Harold Cash Vaught, 85, of Bowling Green, KY entered into eternal rest Tuesday, August 12, 2014 at his home. Mr. Vaught was the paternal grandfather of Inspirations musician Luke Vaught.
A native of Science Hill, KY, Harold Vaught was the son of the late Esker and Florence Cash Vaught. He was preceded in death by his wife of 42 years, Wilma Ard Vaught, and two brothers, Wayne and Clifford Vaught. Survivors include three sons, Mark O'Neal, Michael Cash (Lisa), and Matthew Scott. He is also survived by three grandchildren, Lucas (Luke) Cash, Sarah Katelyn, and Cari Elizabeth.
Mr. Vaught served in the US Army in Korea and was a University of Kentucky graduate. He retired after a long career with the UK Extension Service. He was a member and former Elder of Bowling Green Christian Church. Mr. Vaught was an avid enthusiast and collector of antique cars and tractors, and was a long time member of the Mid-KY Antique Car club. He will be greatly missed by his family and friends.
Services will be held Friday, August 15, 11:00, at JC Kirby and Sons Funeral Home Broadway. Visitation will be Thursday, August 14, from 4-8 p.m. Burial will be in the Science Hill cemetery on Friday.
Notes and letters of sympathy may be sent to Luke Vaught C/O Inspirations, PO Box 2355, Bryson City, NC 28713